Rationale
The professional skill sustainability is generally accepted as essential in the modern world (despite some detractors), but raises concerns between teachers due to the lack of knowledge about it. It is very common, when discussing the skill, to hear questions such as: What is sustainability? What is its relationship with my subject? What should my students learn? How to evaluate the skill? There are not easy answers, but if we really wish to develop skills for Sustainability as part of any degree, it is necessary to change our way of thinking. Objectives such as equity; local, international and inter-generational solidarity for the conservation of natural resources, and the preservation of cultural diversity must be included in our curricula. Universities must always be prepared to meet new challenges and adopt roles that focus on solving current social crises (energy, ecology, food, finance, etc.). Therefore, preparing students to take up their active role in society so that they are able to participate and to solve any challenge at a local, regional, or international level is one of the university's foremost responsibilities.
Sustainability learning requires new ways of thinking and new ways of teaching. Intellectual development, critical thinking and a systematic approach are necessary in order to progress from "ignorant certainty to intelligent confusion". There are methods closely related with the very concept of sustainability, like Service Learning, a method of learning that integrates meaningful community service with instruction and reflection to enrich the learning experience. There are good practices and very interesting experiences introducing sustainability in the curricula. In this track we want to hear about how can we help students to develop a sustainable vision of the world in which they are to live, since they themselves will play a vital role in the evolution of that world.
Topics
Pedagogical Innovations involving Sustainability
Methodologies for Learning and Teaching Sustainability
Evaluation and Assessment of Sustainability Learning
New Learning/Teaching Models involving Sustainability
Sustainability Learning Tools
Curriculum design
Educational experiences
Good practices involving Sustainability
Laboratory and Projects design
Designing Sustainable Projects
Learning outside the classroom
Collaboration with NGOs
Campus as a lab
Citizenship education
Community Problem Solving
Paper language
English
Presentation

Session will be composed of five-minute oral presentations on different topics. After the presentations and roundtable/debate moderated by the chairs will be conducted with the presenters. The results of the debate should be included as discussion in the final paper and editorial of the track. Let's do some collaborative stuff on our own!
Language: English
Submission

Submission date: June 14th, 2015,  http://teemconference.eu/dates/
Submission format: http://teemconference.eu/submission/
Submissions must be done through  https://www.easychair.org/conferences/?conf=teem2015, choosing this track before to proceed.
Track Scientific Committee
Jose Cabré (Universitat Politècnica de Catalunya, Spain) – Chair
David López (Universitat Politècnica de Catalunya, Spain) – Chair
Nídia Caetano (Polytechnic Institute of Porto, Portugal) – Co-chair
Marc Alier (Universitat Politècnica de Catalunya, Spain)
Eva Vidal (Universitat Politècnica de Catalunya, Spain)
Fermín Sánchez (Universitat Politècnica de Catalunya, Spain)
Jordi Garcia (Universitat Politècnica de Catalunya, Spain)
Ana Cristina Meira Castro (Polytechnic Institute of Porto, Portugal)
Andrew Quinn (Glasgow Caledonian University Glasgow, UK)
Filipe Vasques (Polytechnic Institute of Lisbon, Portugal)
Luís Castanheira (Polytechnic Institute of Porto, Portugal)
Special Issue
The accepted papers in this track will be invited to prepare and submit an extended version to be considered, after a new peer review, for publication in a Special Issue in Journal of Technology and Science Education.
http://www.jotse.org/index.php/jotse
More info
Dr. Jose Cabré
Universitat Politècnica de Catalunya
Edifici Vèrtex (Campus Nord)
Plaça Eusebi Güell, 6
08034 Barcelona
Spain
(+34) 93 401 60 66

jose.cabre@upc.edu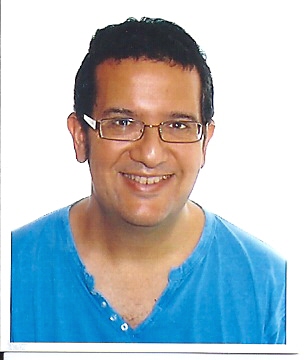 Dr. David López
Universitat Politècnica de Catalunya
Edifici Vèrtex (Campus Nord)
Plaça Eusebi Güell, 6
08034 Barcelona
Spain
(+34) 93 401 60 66

 david@ac.upc.edu
Dra. Nídia Caetano
Polytechnic Institute of Porto
Rua Dr. Roberto Frias
4200-465 Porto
Portugal
(+351) 228340500 (ext. 1118)

 nsc@isep.ipp.pt