Rationale
TEEM Conference encourages living or recently ending national and international projects coordinators and researches to make a presentation about the advances and main outcomes of their projects related to the Knowledge Society researching lines.
Topics
Education Assessment and Orientation
Human-Computer Interaction
eLearning
Computers in Education
Communication Media and Education
Medicine and Education
Robotics in Education
Engineering and Education
Information Society and Education
Multicultural Education
Other Educational Issues
Paper language
English
Presentation

Session will be composed of ten-fifteen minutes oral presentations.
Language: English
Submission

Submission date: June 14th, 2015,  http://teemconference.eu/dates/
Submissions must be done through https://www.easychair.org/conferences/?conf=teem2015, choosing this track before to proceed.
Track Scientific Committee
Nick Kearney (ANDAMIO Education and Technology S.L.) – Chair
Paula Peres (Polytechnic Institute of Porto, Portugal) – Co-chair
Anabela Mesquita (Polytechnic Institute of Porto, Portugal)
Paulino Silva (Polytechnic Institute of Porto, Portugal)
Maria Potes Barbas (Polytechnic Institute of Santarém, Portugal)
João Batista (Universidade de Aveiro, Portugal)
Special Issue
More info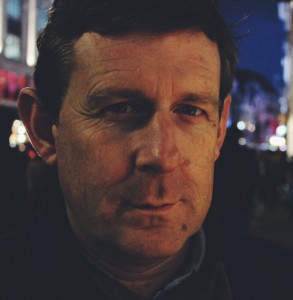 Dr. Nick Kearney
ANDAMIO Education and Technology S.L.
Avda. Europa 10
46190  Riba-roja De Turia
Valencia
Spain
nickkearney@gmail.com

Dra. Paula Peres
Polytechnic Institute of Porto
Rua Dr. Roberto Frias
4200-465 Porto
Portugal
pperes@iscap.ipp.pt