Rationale
Electronic edition or E-edition is a convincing reality in all occidental countries. If scientific journals opened the door, consolidating themselves as irreversible digital paradigms in the academic scope, the scientific monographs, and also the most commercial ones, have started a way that is holding on gradually after many years with contradictory signals in which ones advances and backwards were linked to the technological successes and failures. The international reports and studies confirm this situation. The e-books production and demand growth ratio has increased a 20% approximately in last years.
In academic scope, e-edition in general and e-books as specific case actually are the most natural and usual way to reach the final users. Thus, the user, as the final link of the editorial chain, is a very significant and critical element for every product introduction, and they are showing a growing receptivity degree regarding the new editorial media and products. The surveys developed by Springer, Publishers Communication Groups, Centre for Information Behaviour and the Evaluation of Research (CIBER), the Joint Information Systems Committee, etc. confirm this assumption. The survey respondents in different contexts are manifesting a great and increasing interest about electronic formats just in order to make digital documentation searches oriented in both academic and recreational reading areas. Besides, these surveys are presenting also an increasing and definitive use of the digital media for the next years.
This way, e-edition has been consolidated as the most natural option in the consumer practices of a significant amount of citizens, both in academic and general-interest scopes. Therefore, the educational proposals according to this new scientific communication media are more usual right now, making easier the accessibility, the mobility and the online reading.

Topics
E-edition in academic context
E-reading systems: devices and applications for researching and learning
Main educational models with digital contents: open access systems and proprietary solutions
The Use of Social Networking in Research
Tools and experiences sharing research.
Paper language
English
Presentation

Session will be composed of fifteen-twenty minutes oral presentations organized in panels with a final discussion with the assistants.
Language: English and Spanish
Submission

Submission date: June 14th, 2015,  http://teemconference.eu/dates/
Submission format: http://teemconference.eu/submission/
Submissions must be done through https://www.easychair.org/conferences/?conf=teem2015, choosing this track before to proceed.
Track Scientific Committee
José Antonio Cordón (Universidad de Salamanca, Spain) – Chair
Raquel Gómez Díaz (Universidad de Salamanca, Spain) Co–Chair
Maria Manuel Borges (Faculdade de Letras – Universidade de Coimbra, Portugal) – Co-chair
Araceli García Rodríguez (Universidad de Salamanca, Spain)
Luca Toschi (Università degli Studi di Firenze, Italy)
José Afonso Furtado (Faculdade de Letras – Universidade de Lisboa, Portugal)
Manuel Portela (Faculdade de Letras – Universidade de Coimbra, Portugal)
Chiara Carozza (Centro de Estudos Sociais – Universidade de Coimbra, Portugal)
Manuela Barreto Nunes (Universidade Portucalense, Portugal)
Ana Alice Baptista (Escola de Engenharia – Universidade do Minho, Portugal)
Carlos García Figuerola (Universidad de Salamanca, Spain)
Special Issue
The accepted papers in this track will be invited to prepare and submit an extended version to be considered, after a new peer review, for publication in a Special Issue in Journal in Medical Systems
http://www.emeraldinsight.com/loi/el
More info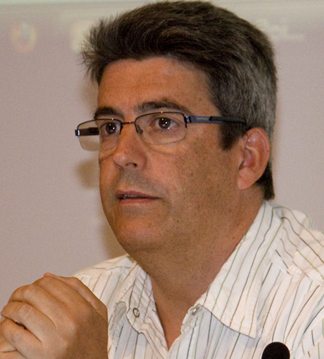 Dr. José Antonio Cordón
University of Salamanca
Avda. Alfonso X El Sabio s/n
Salamanca 37007
Spain
(+34) 923 294580 (ext. 3058)

jcordon@usal.es
Dra. Raquel Gómez Díaz
University of Salamanca
Avda. Alfonso X El Sabio s/n
Salamanca 37007
Spain
(+34) 923 294580

rgomez@usal.es
Dra. Maria Manuel Borges
Universidade de Coimbra, Faculdade de Letras
Largo da Porta Férrea
3004-530 Coimbra
Portugal
(+351) 239859900 (ext. 4267)

mmb@fl.uc.pt