Rationale
As we become more integrated into a global world, technological advances and teaching innovation that are grounded in Science have become crucial. Rapid advancements in science education and information technology provide promising resources that require many academic disciplines to work together. Developing new tools and defining new methodologies to share educational experiences, including empirical studies that support their efficiency, constitute a promising approach to improve Health Sciences. The aim of this session is to encourage and enable the exchange of information related with the advance and support of Health Science Education.
Topics
Experiences in Health Sciences Education
Educational Trends and Best Practice Contributions
Enhancing Learning and Learning Experiences
Workplace Training
Transferring Skills and Disciplines
Health Sciences Curriculum Design and Development
European Higher Education Area: The Bologna Declaration and ECTS Experiences
Educational and Training Staff
Pedagogical Innovations in Health Sciences Education
Learning and Teaching Methodologies
Evaluation and Assessment of Student Learning
New Learning/Teaching Models
Language Learning Innovations
Collaborative and Problem-based Learning
Experiences in Research
Academic Research Projects
Research Methodologies
Links between Education and Research
New projects and Innovations
Experiences in Health Sciences
Academic Research Projects
Research Methodologies
Links between Education and Research
New projects and Innovations
e-learning Projects and Experiences in Health Sciences
Mobile Learning
Training, Evaluation and Assessment
Virtual Learning Environments (VLEs)
Learning Management Systems (LMS)
Online/Virtual Laboratories
Virtual Universities
Online Assessment
e-Tutoring
Technologies and software in Health Sciences Education
Technology-Enhanced Learning
Advanced Classroom Technology
Web Classroom Applications
Mobile/Wireless Technologies (PDA, SmartPhones, etc)
Emerging Technologies in Education. Touch and Multisensory Technologies
Computer Software on Education
Educational Multimedia and Hypermedia
Animation and 3D Systems
Learning Tools
Educational Software Experiences
Videos for Learning (YouTube Generation)
Paper language
English
Presentation

Language: Portuguese, Spanish or English (according to presenter preference)
Submission

Submission date: June 14th, 2015,  http://teemconference.eu/dates/
Submission format: http://teemconference.eu/submission/
Submissions must be done through  https://www.easychair.org/conferences/?conf=teem2015, choosing this track before to proceed.
Track Scientific Committee
Juan A. Juanes Méndez (University of Salamanca, Spain) – Chair
Pablo Ruisoto Palomera (University of Salamanca, Spain) – Chair
Piedade Barros (Polytechnic Institute of Porto, Portugal) – Co-chair
Francisco Pastor Vázquez (University of Valladolid, Spain)
Alberto Prats Galino (University of Barcelona, Spain)
Fermín Viejo Tirado (Complutense University of Madrid, Spain)
Anna Puigdellívol-Sánchez (Universidad de Barcelona, Spain)
Joan San Molina (Universidad de Girona, Spain)
Ferrán Prados Carrasco (Centre for Medical Image Computing. London. UK)
Miguel Castelo Branco Sousa (Faculdade de Ciencias da Saúde da Universidade da Beira Interior, Portugal – Centro Hospitalar Cova da Beira, Hospital Universitário)
Juan J. Gómez Borrallo (Center of Imaging and Technology Biomedical Knowledge -CITEC-B. Madrid)
Special Issue
The accepted papers in this track will be invited to prepare and submit an extended version to be considered, after a new peer review, for publication in a Special Issue in Journal in Medical Systems
http://www.springer.com/statistics/life+sciences,+medicine+%26+health/journal/10916
More info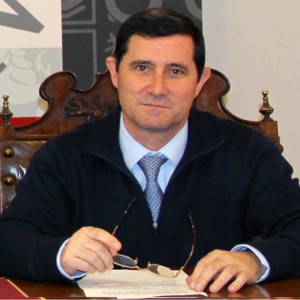 Dr. Juan A. Juanes Méndez
University of Salamanca
Avda. Alfonso X El Sabio s/n
Salamanca 37007
Spain
jajm@usal.es
Dr. Pablo Ruisoto Palomera
University of Salamanca
Avda. Alfonso X El Sabio s/n
Salamanca 37007
Spain
ruisoto@usal.es
Dr. Piedade Barros
Polytechnic Institute of Porto
Rua Dr. Roberto Frias
4200-465 Porto
Portugal
pbarros@estsp.ipp.pt