Rationale
The education sector needs evolution and changes. Evolution in order to apply student-centered learning paradigms with effectiveness and efficiency; changes in the approaches in order to allow including new methods such as the different varieties of MOOCs, in teaching and learning processes. Educational innovation is the tool that permits the evolution and changes in the teaching and learning process.
At present, the education sector tries to implement a set of changes that will shape the near future, not only regarding teaching and learning but the university mission. The introduction of learning paradigms is finding important difficulties to take place. Besides, new models that are believed they might have a transforming effect in the universities (MOOCs for example) are now in full debate, not only about their transforming potential but also about their learning efficiency.
Innovation is a tool that helps to mitigate and eliminate existing barriers and, on the other hand, acts as transforming effect in the educational process.
Topics
This track wants to have results of the technologies/methodologies application that meet real needs in the following areas:
Learning communities
Learning personalization / Adaptive learning
Training and assessment of the teamwork
New learning models (flip teaching, etc.)
Innovation in online learning methods (massive or not)
Paper language
English
Presentation

Session will be organized in thematic threads. Each thread will be presented as an interactive panel in which the participants will have 10 minutes following a debate about it.
Language: Spanish and English
Submission

Submission date: June 14th 2015, http://teemconference.eu/dates/
Submission format: http://teemconference.eu/submission/
Submissions must be done through https://www.easychair.org/conferences/?conf=teem2015, choosing this track before proceeding.
Track Scientific Committee
María Luisa Sein-Echaluce (University of Zaragoza, Spain) – Co-Chair
Ángel Fidalgo (Technical University of Madrid, Spain) – Co-Chair
Neuza Pedro (University of Lisbon, Portugal) – Co-chair
Ana Rosa Abadía (University of Zaragoza, Spain)
Danuse Bauerova (VTC Technical University, Czech Republic)
Sara Bozzini (CINECA – Consorzio Interuniversitario, Milán, Italy)
Laura Briz (University of Salamanca, Spain)
Miguel Ángel Conde (University of León, Spain)
Juan Cruz Benito (University of Salamanca, Spain)
Javier Esteban (University of Zaragoza, Spain)
Alicia García Holgado (University of Salamanca, Spain)
Francisco José García (University of Salamanca, Spain)
Miguel Hernández (Catholic University of Valencia)
Jorge Joo Nagata (University of Salamanca, Spain)
Dolores Lerís (University of Zaragoza, Spain)
Gianpiero Limongiello (CINECA- Consorzio Interuniversitario, Milan, Italy)
Faraón Llorens (University of Alicante, Spain)
Ana Martín-Suárez (University of Salamanca, Spain)
Fernando Martínez Abad (University of Salamanca, Spain)
Margarita Martínez (Technical University of Madrid, Spain)
Vicente Martínez (Universitat Jaume I de Castellón, Spain)
Joao Filipe Matos (University of Lisbon, Portugal)
Susana Olmos Migueláñez (University of Salamanca, Spain)
Guilhermina Miranda (University of Lisbon, Portugal)
Javier Ángel Ramírez (Technical University of Madrid, Spain)
Javier Sánchez Medina (University of Las Palmas de Gran Canaria, Spain)
José Carlos Sánchez Prieto (University of Salamanca, Spain)
Immacolata Scancarello (CINECA- Consorzio Interuniversitario, Milan, Italy)
Antonio Teixeira (Open University, Portugal)
Special Issue
More info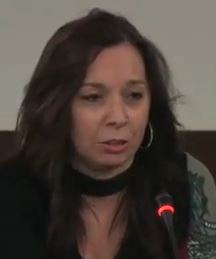 Dra. María Luisa Sein-Echaluce
Coord. Grupo GIDTIC
President of Scientific Committee of CINAIC
University of Zaragoza
María de Luna, 3
Zaragoza 50018
Spain
+34 622158982

mlsein@unizar.es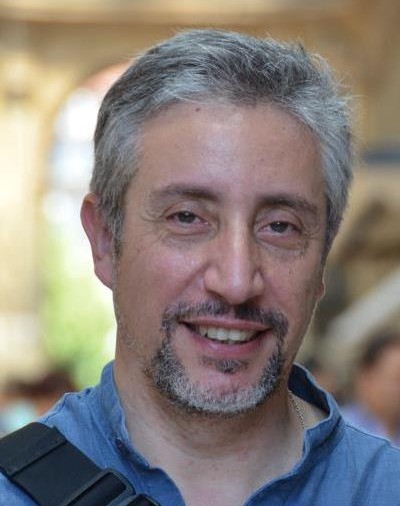 Dr. Ángel Fidalgo-Blanco
Laboratory of Innovation in Information Technologies. LITI. Technical University of Madrid
President of Organization Committee of CINAIC
Ríos Rosas, 21
28003 Madrid
Spain
angel.fidalgo@upm.es

Dra. Neuza Pedro
Institute of Education, University of Lisbon
Alameda da Universidade
1649-013 Lisboa
Portugal
nspedro@ie.ulisboa.pt